Spraying and Spreading Fertiliser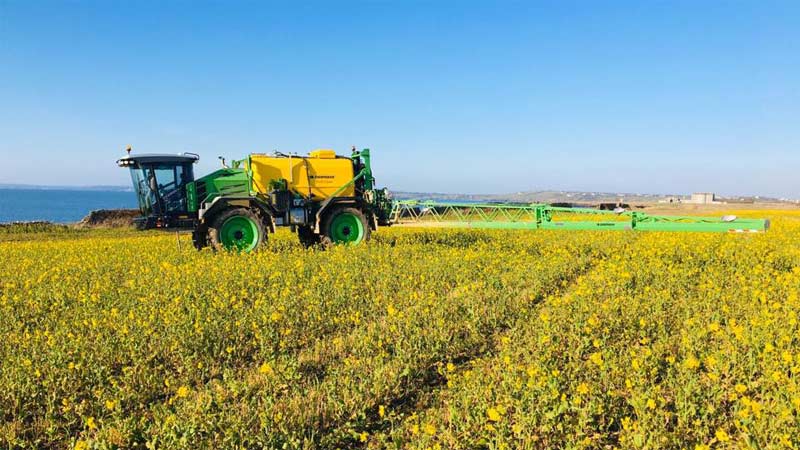 Mark takes charge of the spraying and Fertilising of crops. He has played a major role in the agronomy of crops at Kehoe Farming for a number of years. Great attention to detail is required for pesticide application, so growth stages and weather conditions must be observed before every application. To ensure this precision is achieved every time we added the Dammann DT 2800h S4 Profi Class self-propelled sprayer to our fleet recently. With a tank of 6,000 litres and a boom of 30 metres the high output required is achieved by Kehoe Farming. The sprayer has a fluid indicator to monitor ph levels of the water in the tank to minimise spray degradation.
Fertiliser is spread by Kehoe Farming using the Bredal F8 spreader. With output speeds maximised the equipment is designed for accurate spreading reducing the impact from varying weather and field conditions. Using Isobus technology, the machine has the ability to spread at varied rates meaning no excess fertiliser is spread, completing a more economic job for the farmer.